SuiteCRM is a robust, comprehensive Customer Relationship Management platform that provides your business with insights that drive your enterprise forward. This platform allows you to know your business more, understand your customers, and grow your enterprise. SuiteCRM enables you to discover business insights that help you make smart decisions and steer your business to success.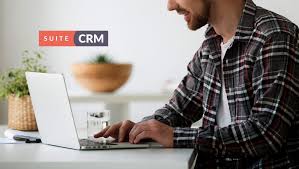 With SuiteCRM, your marketing campaigns are precise and more targeted reaching the right people at the most opportune time. You will know which deals offer the most profitability and how you can stay ahead of the competition.
SuiteCRM helps you deliver a world-class experience for your customer at every contact point, ultimately leading to stronger, valuable, and fruitful customer relationships.
SuiteCRM Customizable, Mobile, Easy-To-Use CRM:
On-premise or in the cloud, increase productivity and save money with this mobile SuiteCRM.
SuiteCRM is optimized specifically for small and medium-sized businesses. Easy to use and quick to deploy in the cloud or on premise, it delivers a rapid return on investment so you see a positive impact on your business straight away.
SuiteCRM is a line of software products for Customer Relationship Management in the small and medium-sized business (SMB) market.
SuiteCRM offers their CRM software in two editions, SuiteCRM Cloud Professional and SuiteCRM On-Premise.
CRM Cloud Professional includes:
Case management

Knowledgebase management

Campaign management

Mass email
Advanced customization

Exchange Server integration

Advance email management

Component manager
SuiteCRM Software:
SuiteCRM offers users a collection of applications designed to give small and mid-sized businesses access to a customer relationship management platform that can be quickly deployed and simple to learn.